By Silvia Bustos on September 16, 2008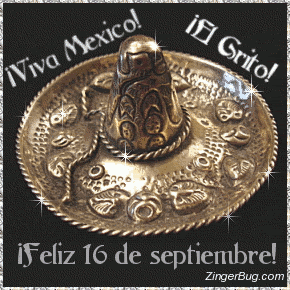 El 16 de Septiembre (16th of September) is the day Miguel Hidalgo y Costilla cried out to the Mexican people to fight for their INDEPENDENCIA!! While I was searching the internet for historical bits on this amazing event I ran into the following:
The Declaration of Independence of the United States eloquently states in its introductory paragraph: "When in the course of human events it becomes necessary for one People to dissolve the political bands which have connected them with another.... a decent respect for the opinions of mankind requires that they should declare the causes which impel them to the separation".`Consul General de Austin
I have yet to presence this day of celebration in Mexico, but I hope to one day be there on this day and celebrate along with all of the Mexicanos. Even with the miles and miles of terrain separating me from my parents family in Mexico, I can still feel the joy this day brings to them and I celebrate it with them.
Viva la Independencia
!!!