By Zola Jones on August 27, 2009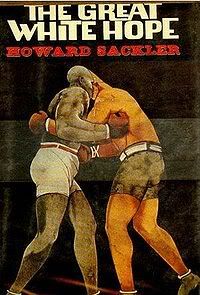 Rep. Lynn Jenkins is a freshman white congresswoman from Kansas. Did I say she is white? She is. And, apparently, very proud of it.
At a recent political event in Hiawatha, Kansas, Rep. Jenkins let her hair down a little - about race and about the future of the Republican National Committee, which incidentally is currently headed up by a black Republican man, Michael Steele.
Perhaps Rep. Jenkins is unhappy about the color of Michael Steele's skin. Maybe, she doesn't like Barack Obama's complexion. At any rate, at that event in small-town-Kansas, away from the ears of people of color, Rep. Jenkins confided in the group and shared what she believed to be the Republican party's mission. She said,
"Republicans are struggling right now to find the great white hope. I suggest to any of you who are concerned about that, who are Republican, there are some great young Republican minds in Washington."
She went on to mention some names of white male Republicans.
When Rep. Jenkins used the term "great white hope" - make no mistake - there's no double meaning. It means exactly what it sounds like it means. The term "great white hope" comes directly from the 1960s, from boxing, from civil rights and - the struggle between white and black people.